Welcome to the introduction page.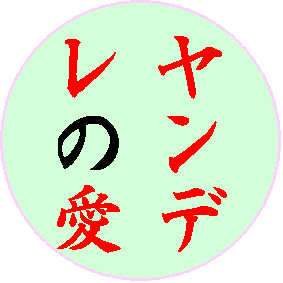 A(z)sula/Lilac; Misery Nothing
Digital Diary?
Last updated (not finished yet):
~1840 ABT 11 Feb. 2023 AZ,
cleaned up now useless text and added new stuff.
Preferred pronouns:
1st: None. (Name-only)
2nd: They/them.
Birthday:
23 October 2021.
Politics/ethics:
Soulism (Egoism, Communalism, Spirituality & more.)
FUCK ALL HIERARCHIES!! (Including existence itself!)
Vegan/non-human rights activist.
Morals:
Baphomet Satanist (atheistic.)
I try to hold to pacifism but I'm pretty brutal sometimes.
Noteworthy attraction styles:
Apothiplatonic. (platonically-repulsed)
Hypertutelary. (strongly, to intensely,
attracted in a way of desiring to emotionally protect)
"I am a protector of others. I value my protected very highly."
Other attractional notes:
Relationship Anarchist/Polyamorous.
All of my attractions are pan-.
(persisting regardless of gender)
-dere:
Yandere.
Oujodere.
(I don't think this is an epicene term.)
Personality Disorders (PD):
Paranoid PD.
Borderline PD.
(Slight) Histrionic PD(?).
Obsessive-compulsive [PD/D].
Avoidant PD.
Other personality typings:
ISFJ-A
(Introverted, Observant, Feeling, Judging, Assertive.)
9w8so
(Enneagram Type 9, 'wing' 8, social instinct.)
Identity:
I don't acknowledge gender.
Do not refer to me as gendered terms.
I am an alien. (Of thought, not geological or special.)
This means that the way I perceive absolutely everything
is fundamentally different from the human standard.
I am a bee. (Otherkin/therian/spiritually)
Interests:
Brooding.
Blackpilling.
Hypnosis.
Gore.
Horror.
Drugs, especially deliriants.
Psychology/Psychiatry.
Attractional styles.
Miscellaneous:
My favorite game currently is Ib.
I only play horror games or osu!.
Hail satan!
Umbra/Liliux/Lilian/Lileux/Ümbro
Preferred pronouns:
She/her
Personality:
As a suggestion from these other two, I've taken quite a few 'dere' tests! They all give me conflicting answers! I seem to have:

the protectiveness, deep care/sweetness, and loyalty of yanderes
the happiness, easygoingness, and care for everyone like derederes
the emotional obfuscations of kuuderes
and maybe just a small bit of reluctance like danderes!


I think I am generally a very happy/content person! I find myself quite normal, but my two sillies Fluffy and Lilac seem to think I am quite mysterious! Others tell me I am very sweet and kind! Lilac has even been scared of me at times, but I think it is just due to how protective of Fluffkin they are! I am a very motherly person, and I tend to believe I am almost traditional in my personality, despite my home in the opposite! Perhaps I am just open-minded!
I usually just want to help those around me feel how they want! I want them to experience what they love and I want to help them towards it! I am very... I am pretty flowy in how I live and have even managed to continue working in whatever ways I usually do, when plunged into various bouts of insanity we've experienced!

To be continued!
Identity:
I seem to have no true identities, other than in relation to others! All I aim to be is what others like of me. I don't hold any gender, species, bodily form, or anything else to me! I am just Umbra.
Fluffkin P.B. Katterz
Last updated: 4 Oct. 2022
Basics about me:
Names:

My full name:
Fluffkin Meowmeow Peanutbutter Rainbowskirtz Pussykitten
(this was first created as a joke but it stuck)

My current shortened name:
Fluffkin P.B. Katterz

Other main, less fitting names:
Emika
Haylee


i am a big nickname collector and have gained tons of nicknames
Preferred pronouns:
1st:

[

per/person

]

/per/per/pers/perself
2nd: they/them/their/theirs/

[

their/them

]

self
Birthday:
8 october 2002

i have an extremely extensive history of having severe pain in relation to both my birthday and halloween (my two favorite holidays), so it would be immensely appreciated if you could make it better for me.
Politics & similar:
i follow Soulism as my political/philosophical ideology and have regularly contributed to its development (i constantly crave simpler existence or none at all)
i have strict pacifistic morals (i am also known as an absolute pacifistーi don't believe even 'self-defense killing' is legitimate, and i follow senku's (from dr. stone) morals/philosophy on pacifism; being that no one should ever have to die)
i have strict veganism morals
Identities:
i was raised by a feline-body and am 50% the reincarnation of her soul. by this, i am 100% cat. (this also makes me a therian/otherkin)
i am most often age regressed and consider myself to present more like i'm 0-2 years old
post-dead (i have died and since become alive again, but in a different, new way. (think like zombies.) i use this as a more metaphorical way of looking at my life, but i do treat it very seriously.)
yandere (ヤンデレ). as such, i am very vindictive, obsessive, and even possessive. i am lovesick and smitten! however, i am still pacifistic, so i am harmless, for the record.
dandere (だんデレ). as such, i am very shy around new people, and sometimes even people i know quite well (usually when feeling 'little' or anxious).
utsugire (鬱ギレ). from here, it is described as where "misfortunes and feelings of sadness become so strong, that to get rid of these feelings, they hurt others." however, i still heavily restrict these urges via my strict morals in pacifism. at a few times in my life, this restriction did not work.
i have recently found out through help of others that i may be aplatonic. this would mean i cannot feel platonic attraction/love; only romantic/sexual.
apothisexual (sex/genital-repulsed), but still attracted to paraphilic (atypical) things, sexually.
panromantic (romantically attracted regardless of gender)
polyamorous/relationship anarchist (i'm unsure of which)
16personalities says i am INFP-T (Introverted, Intuitive, Feeling, Perceiving, Turbulent)
gendervoid
vampire

How to address me:
do not refer to me using any gendered terms. in my past, i have considered myself to be a transgender female, but since my adoption of gender abolitionism, i have voided myself of all gendered things (gendervoid).
refer to me how you would a baby kitten (probably always)
w
Non-essentials about me:
Some non-sexual attractions:
trichophilia (hair)
haphephilia (being touched); this applies to anywhere, but my favorite spots are those typical of a feline-body
dendrophilia (trees) (i am literally a treehugger and also feel deep connection to plants)
possible dementophilia (insanity/insane people); i think it sounds awesome but idk if it applies to me
Dreams:
breathe/live underwater ☒
fly/hover (with wings or otherwise) ☒
be taken care of entirely, 24/7, via some form(s) of caregiving ☒
be unique in how i live, which probably stems from my body integrity dysphoria (bid) ☑

Dreams in relation to dysphorias:

Gender dysphoria:
receive HRT (hormone replacement therapy) ☑
be neutered (this one has been assuaged) ☒/☑

Body integrity dysphoria:
(Content Warning: amputation (i spoilertext'd this one), loving certain conditions)
have heterochromia iridum (two differently colored eyes). i have wanted to use colored eye contacts to simulate this, but i sadly cannot get them in my eyes yet. ☒
be colorblind (i currently most prefer tritanopia/tritanomaly). i have been searching for how to either buy or create special glass lenses to simulate this. ☒
have autism/dyspraxia (i spent most of my life wishing for this/these and later (~2019 for autism, 2022 for dyspraxia) discovered, via the sentiments from others, that i always have had them). ☑
be deaf
be blind
be an amputee. if i were to ditch two limbs, i would prefer loss of both arms > loss of both legs. however, i am currently unsure if i'd more prefer the loss of just 2 limbs or all 4. i have had ideas of removing all my toes as a 'dipping my feet in the water' (/m) kind of deal, as i'm partially sure they serve no practical purpose. i am also unsure if i would want to remove the entire limbs or if i'd prefer leaving just like some nubs on in hopes that i could wiggle them around and perhaps seem cuter and stuff. for these things, i have gained various ideas as to how i could simulate them, partially through the help of others. a low-quality way of going about restricting the arms would be to get them stuck in my shirt (a suggestion from someone else), which i actually realized i did extremely often as a child. however, for a more high-quality and satisfying experience, i have wanted to buy a straitjacket for many years now. these only help with disabling my arms, however, and likely won't remove the feelings of them being there still (a half solution). as for restriction of both legs, i have come up with an idea to simulate it via use of a wheelchair. this seems like a pretty clean (/m) simulation for removing the need of my legs. for fully restricting their abilities, i am unsure currently of how i could. however, an acquaintance gave me an idea of how i could remove the feelings of my legs being there still, which is to wear a long dress (out of sight, out of mind, hopefully). ☒/☑
Aesthetics:
pastel yandere is the closest to what i most like. i love the lovesickness + potential gory/other yami aesthetics + pastels. plus, yanderes are usually very cutesy!
pastel gore is probably the second-closest to what i most like. the combination of pastels + gory aesthetics, plus usually having cutesy aesthetics too, i really like it.
yami kawaii is probably the third-closest to what i most like in aesthetics. it is a little better than menhera, in my mind, because it feels much more sick in the mind, yet has such a cutesy feel, which also usually brings it to be in pastels as well.
menhera, ravecore, and kidcore are probably my fourth-favorite aesthetics. menhera is cool with the depression/otherwise mentally ill vibes, but i particularly favor the more medically-revolved look to menhera, which also usually is pastel. ravecore is super cool in a lot of ways. ravecore has so many bright, contrasting colors, and i love the druggy vibes associated with it. it also tends to be a bit more 'childish', which i love. i probably like ravecore more than menhera. kidcore i like for all the same reasons as ravecore, plus potential for pastels, but if babycore is a thing, i will probably prefer that. maybe it could just be called ABDL aesthetic? i am not sure
pastel goth, nostalgiacore, and webcore are probably my least-favorite aesthetics that i still like for myself. pastel goth stuff is where i first tried to branch (/m) from to find more stuff like the above harajuku-based or other things. before this, i tried a normal goth phase, but i just ended up hating it, lol. nostalgiacore, i think i just like for it usually having early 2000s aesthetics, which i find more comfortable, and tend to have bright, contrasting colors. webcore i like for the same reasons as nostalgiacore (i find comfortability in 90s web aesthetics too).

TAKE YOUR CHRISTIAN AND OTHER RELIGIOUS SYMBOLAGE OUT OF MY HARAJUKU FASHION!!
Gaming info:
i love to play games; mainly:
parkour/platformers
incremental/idle games
sandbox games (being able to feel like a deity is cool)
Music info:
my favorite genre of music is lolicore (breakcore + lots of treble)
second-favorite genres of music are breakcore, mashcore, and maybe like the drum 'n bass/jungle stuff
third-favorite genres of music are medieval folk or whatever, french house, hard rock/soft metal, trance, and possibly classical
i have no preference for slow or fast music but i don't like stuff like vaporwave or lo-fi. i might hate standard-paced music tho
i hate modern hip-hop, rap, or similars
locrian is my favorite mode
i like chaotic or well-developed (like kikuo's) music
i heavily prefer treble over bass and i prefer bass over middle
synth and other EDM tools just get me. low-bit (retro gamey) music is rad
i don't like screamo (except high-pitched screamo maybe?), but i love passionate screams in my music
Hobbies:
i have been a physical artist for ~5 years, mainly doing pencil sketches at first. a bit later, i began doing inkings as well. nowadays, i mostly do inkings. as a kid, i most loved markers, so this is kind of like returning to my roots for me. i have also made a single painting during 2022 that is based on a marker drawing, that i am very proud of. i plan on painting more in my future.
i wanted to cross-stitch when i was a little kid and now i do! i have taken it up during 2022 i think and it is fun! i want to explore more thingies like this!
i have been a musician in terms of singing and beatboxing basically my entire life. i constantly beatbox and make odd noises now as tics due to autism. my singing is mainly in soprano levels (very high-pitched) and i tend to prefer even speaking this way. i began playing guitar, despite my child self saying i never would (lol), around when i first began doing art. i have since not cared much for it still, and i prefer playing bass guitar instead. i love bass playing a lot more and i feel connected to marceline the vampire queen more through it, plus --. i used to play viola during the 4th-6th grade (ages 10-12, so uhh like 2012-2014?) but only because i was forced into it and i was actually interested in piano and drums. i have accomplished one of these dreams, since, and i have played keyboard since 2018. i want to get a proper piano or even an organ, but mommy won't let me yet. soon, soon.
i voice act sometimes
i am a certified sound engineer of ~3-4 years' experience
Miscellaneous:
i'm soon to be trilingual (kittish + english native), i am learning japanese!!!
i like to have a 'streets' feel to me. i'm kind of hardcore but also super soft. for example, i've endured so much and even done some daredevilish thingies like boosting off the roof like a totally epic cat. now i have a scar that looks like a water radical. it reminds me of my babyhood when i had fishies all around me and my room was underwater themed.